Start Learning Today!
ALL SKILL LEVELS
Call (239) 776-6383
If you are looking for that secret key to taking your music to the next level you are in the right place! Working with a qualified music instructor will help you whether you are looking to learn drums, guitar, piano / keyboard, bass, vocals and more. The Florida Institute of Music is your solution for finding qualified music lessons – proudly serving Florida including Bonita Springs, Naples, Estero, Fort Myers, San Carlos, and Gateway.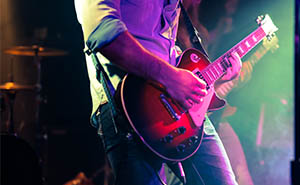 Guitar Lessons
Learn chords, technique, solos and theory— everything you need to know to jam like a pro!
Drum Lessons
Learn basic and complex rudiments, time signatures, technique and groove like a pro. Let's get started!
Bass Lessons
This is where bass players learn to groove with technique, theory and tone. Start your journey right now!
Keyboard/Piano Lessons
Mozart, Bach or Rock! We'll teach you  proper technique, reading, theory and every you need to be a great player!
Voice Lessons
Ourinstructors will take you to the next level –  teaching you proper technique, power, harmony and even reading. 
Instructors at the Florida Institute of Music are the cream of the crop in our community. Every instructor holds a degrees and and has thousands of hours in both stage and recording experience. 
Our sole purpose is to instruct and aid in the development of musicians of all ages, levels and styles.
Our collective efforts have come together to form a school where you can learn from instructors that have a ton of knowledge and experience. From our new location in Bonita Springs we are central and convenient to students in Bonita Springs, Naples, Estero, Ft Myers, San Carlos, and Gateway Florida.
Here at the Florida Institute of Music, our students learn on the best equipment and in the most complete teaching studios. By taking this "hands on" approach, our students simply learn faster. Most music stores only give lessons to "generate traffic" and to increase sales. We don't sell instruments. We teach them. We help the student obtain goals they never thought possible.
Thank you for considering the Florida Institute of Music for your music lessons.
Interested? Want to learn more?
"Great school. Instructors are knowledgeable, friendly, and patient. my kids are always excited about going and learning music."
"Finally a REAL music school in southwest Florida! The Florida Institute of Music is a top quality music school owned and managed by a real working musician with real local working musicians as instructors. You learn from the same pros that you probably saw playing at some of the best clubs in the area."
"Professional and fun! I have an 8yr old piano student registered and she is excited every week for her visit. Great group of instructors, and class act music education. We're so excited to have found Florida Institute of Music and to now be a part of such a fast growing music academy. "
Florida Institute of Music
10998 Bonita Beach Rd.
Bonita Springs, FL 34135
Call Today: (239) 776-6383