Learn to Play Guitar
At Southwest Florida's Premiere Music School
Learn How to Play Guitar
Our guitar lessons are given in one of our many fully-equipped guitar studios. Bring your own guitar or use one of ours! Our amplifiers are top of the line and will provide any sound or style needed for your instruction. Our guitar instructors specialize in many different styles of music. Rock, Heavy Metal, Blues, Jazz, and Flamenco, are just some of the styles taught at Florida Institute of Music. Guitar lessons include learning Chords, Tab, Reading, and Technique. We will also teach you your favorite songs!
The Florida Institute of Music is your solution for finding qualified guitar lessons in and around Bonita Springs, Naples, Estero, Fort Myers, San Carlos, and Gateway.
Call now (239) 776-6383 to schedule your first guitar lesson!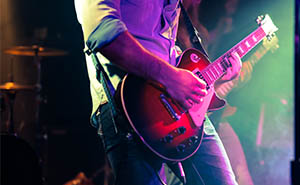 Florida Institute of Music
10998 Bonita Beach Rd.
Bonita Springs, FL 34135
Call Today: (239) 776-6383